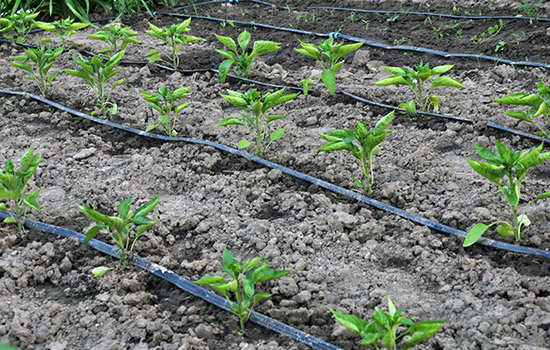 Why do you need

to service your system
Regular maintenance on your irrigation system throughout the season will ensure that your lawn gets the best possible care it needs and your system stays in optimal working order. We offer upfront quotes and pricing, for residential and commercial properties, that reflects both our workmanship and experience in the irrigation service industry for over 35 years.
What to expect from

our repair services
Our service department can advise, estimate and perform the following:
Need system repair/service?
Not sure what is wrong with your system? We can troubleshoot, diagnose and repair the problem, all on site. Is your schedule limited or are you leaving on holidays?
Our office staff will arrange an appointment that will fit your timeline. Our highly skilled and trained irrigation technicians provide a variety of quality services, taking pride in our knowledge and understanding of the industry.
Our Raintech vans are equipped with all the necessary parts for a variety of repairs. We choose to use the leading brands in the irrigation industry- Hunter, Rainbird, Toro and Irritrol, ensuring each repair is completed with top quality parts, for the final result of an excellent functioning system.
No job is too big or too small. We service and repair all irrigation systems that require regular maintenance to irrigation systems that have had foundational damage. All of our technicians repair system issues such as nozzle replacements, head repairs, broken or cut lines, controller malfunctions or resets, manifold replacements and valve repairs. Our irrigation technicians are fully equipped to fix, change or add to systems that need major service due to landscaping modifications or structural yard additions. In the event that we arrive at a property and assess that a major repair is needed, our clients are given a quote and no work is started without home-owner approval.
In some instances, if the repair is larger than expected we may need
to book an additional appointment that allows our irrigation professionals time to complete quality work.
Systems can sometimes be outdated and need a complete overhaul. Our irrigation professional will come out to your property and do a system walkthrough with you to understand your vision of changes, we will provide a quote and give any professional recommendations we have for functionality and the best coverage for your yard.
Raintech will make this an easy and worry-free experience. Call our office or inquire below and we will handle the rest!
Why choose Raintech Irrigation
Our professional technicians and fully equipped service van will be ready for any specialized repairs that are needed on your property. On top of that we have access to a wide variety of parts and fitting through our irrigation shop.
We know that when your system isn't working to your liking, it's frustrating and you rely on help from professionals to get the job done right. With over 35 years of experience in the service industry, we are committed to a high level of professionalism, consistency, reliability and quality in both our work and customer service.
Our mission is to provide the best and most consistent service for existing and new clients. We offer a quick and reliable booking service, tailored to the needs of every client.
We offer a quick and reliable booking service, tailored to the needs of every client.
Appointments are given 2-hour arrival windows to fit the busy life of the individuals we service, that means no waiting around all day.
Irrigation services

frequently asked questions
Request

a service

Complete this short form and we will contact you shortly