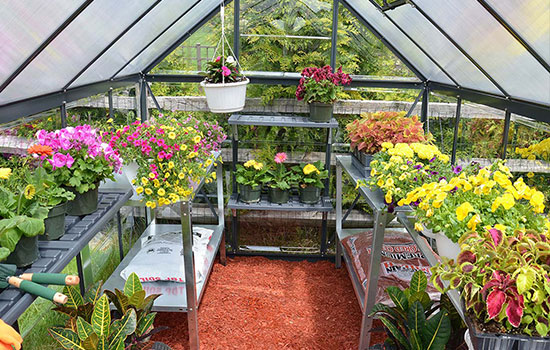 Are you looking

for a greenhouse?
We carry all types and sizes of greenhouses and they are built to last! Do you want to expand your garden, grow your own produce, or build a natural niche as a personal project?
Raintech Irrigation is here to supply you with a durable eco-friendly greenhouse. We support the use of products that are environmentally sustainable and that fit your needs as well.
Greenhouse / Indoor Gardening

benefits
The benefits of a Raintech Irrigation Greenhouse:
A controlled environment for produce growth is an amazing addition to your property, whether you are new or adding to your horticulture craft, Raintech Irrigation has many greenhouse kits to supply you with. We offer a full range of greenhouses, mini greenhouses and garden products that are designed for Garden Success.
Our selection is vast, from personal to commercial sizes, options of downspouts, locking and/or sliding doors, automatic and/or manual roof vents, integrated and/or open bases and so much more.
All of our greenhouses allow for a high percentage of light transmission while blocking harmful UV-rays, giving your plants and vegetation a safe & sustainable place to grow.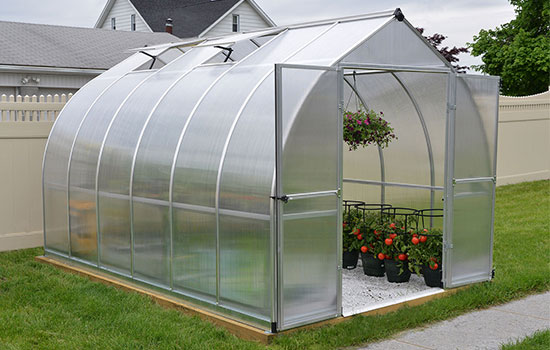 All our products come with a warranty, please inquire with our office with the specific unit number and we will be able to supply you with this information. The greenhouse kits come with instructions for DIY installation. Included in the instructions are tips based on the experience of our own technicians.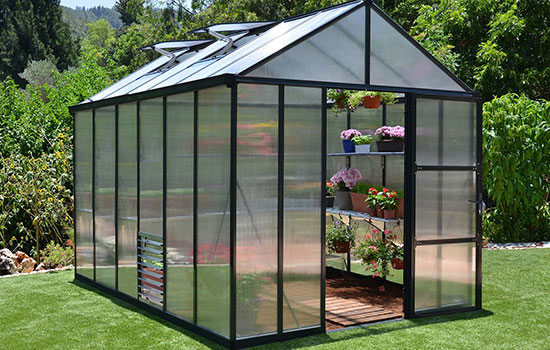 Why choose Raintech Irrigation
Our technicians are detailed oriented and will make sure that your new greenhouse is designed to its full potential.
We will be able to provide professional advice as to the irrigation methods available for your project.
With over 35 years of experience in the irrigation industry, we are committed to a high level of professionalism, consistency, reliability and quality in both our work and customer service.
Our mission is to provide the best and most consistent service for existing and new clients.
We value your time and pride ourselves as a company with effective communications with every client to ensure your system is running efficiently and to your standard.
Indoor Gardening

frequently asked questions
Request

a service

Complete this short form and we will contact you shortly