Irrigation services

For Calgary & surrounding areas

A variety of services to fit your irrigation needs
Don't forget to check out our promos
Need irrigation system parts?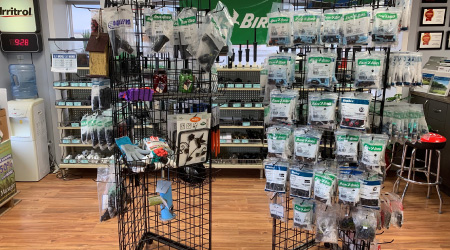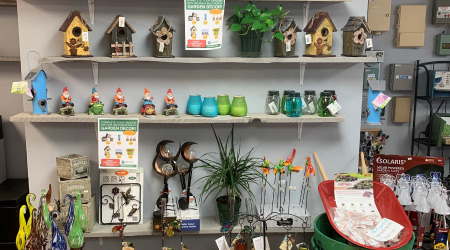 In stock and available for purchase, we carry Hunter, Rainbird, Irritrol and Toro.
Showroom
Our physical location is open to the public. We carry top of the line brands and a vast selection of parts compatible with all irrigation systems.
Every purchase is backed by our technical support team that will guide you through any questions concerning the item bought.
Online store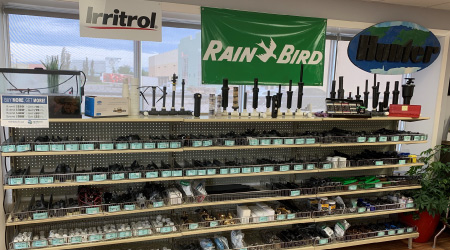 Who are we
RAINTECH IRRIGATION LTD.
Raintech is one of the leading companies in Calgary and surrounding areas, focused on residential and commercial irrigation services.
Our mission is to provide the best and most consistent service and installation for existing and new customers interested in underground lawn sprinkler systems.
read more about us
Read what our customers are saying

about us

Testimonials
We are very grateful for the excellent service we have received over the past 7-8 years we have been doing business.
The price is always as quoted and service calls are always well organized and on time.
Raintech is one of the best hassle free companies we have worked with; highly recommend!

Raintech has been doing start-ups of the irrigation systems for the 13 homes on our block for the past 12 years.
They are true professionals. They show up on time and they appreciate us as their customers.

I appreciate the high level of follow up service I have received from Raintech .
I know I can always get somebody on site with short notice.

They do service on time as promised every time. Job is done, neatly and promptly.
We are satisfied, they do an excellent job.

Fabulous work. On time.
Professional. Good advice.

I have used Raintech for many years and I have always been satisfied with the service.
Thanks for taking care of me!

Amit came by to redo a blow out on my system as an emergency measure….and NO CHARGE!
I was pleased to be able to get you to fit me in on such short notice and doubly pleased to find that you did it for free…now that is service!!
This just reconfirmed my trust in your company.

Eli is the most thoughtful and thorough tech we have met in a long time.
Thank you for getting me my sprinklers back to normal after the changes.

My neighbor recommended Raintech Irrigation and I am so glad I called them.
Right from the very beginning planning stages through to the final adjustments of the system, Raintech was incredibly helpful.
They not only help plan out my system, they gave guidance along the way and even came out to test everything once it was complete.
I couldn't have asked for a better experience and would highly recommend Raintech for any do-it-yourselfer.

It is with much enthusiasm that I am writing to recommend the services of Raintech. We have been using Raintech for over 25 years for all our commercial, residential and rental properties. They do an excellent job, are always punctual, and offer the most competitive rates in town. Over the past few years Raintech has branched out offering so many more services as you can see on their website. Their team and staff are just amazing to deal with. I highly recommend the services of Raintech for all your residential and/or commercial needs!

We were very happy with our Raintech experience. From the original estimate to installation to follow up and winterizing, everyone we have dealt with has been professional and very good at what they do. Our irrigation system works well, and we would recommend the Raintech team to friends and neighbours.

We have used Raintech Irrigation to manage our irrigation system for several years. Eli is very professional and easy to work with. He has regularly completed the maintenance of our spring start-ups and fall shut downs, but has also been quick to respond to our irrigation emergencies throughout the spring and summer seasons. We have been very pleased with Raintech Irrigation and would highly recommend them.

I have been using Raintech Irrigation for the past 15 years and have always found their service to be professional and timely. I would highly recommend their irrigation services. I am also very pleased to currently use their expert heating, furnace and eavestrough services as well.

Raintech installed our irrigation fourteen years ago and has consistently provided us with exceptional service. The seasonal Spring start-ups and Autumn blowouts are always done in a reliable, timely manner and I can count on them to ensure our underground sprinkler system provides us with all of our needs. Their staff are knowledgeable and courteous. I consider them the #1 choice!

I have been a customer with Raintech Irrigation since 2007 and highly recommend them for sprinkler systems. Eli, as well as all the members of the team are always punctual and very efficient when visiting your home.

I have had the opportunity to utilize Raintech's services over several phases of landscape development at my Bragg Creek acreage. Their team, headed by Eli, provided irrigation to established grounds with minimal visible disruption. They navigated close to a thousand sq feet of perennial flower beds spaced over several tiers of grounds. The team provided low impact solutions for our well water supplied property. As years passed, they have shown great ingenuity and innovation accommodating each new adventure, expansion and renovation. From their initial installation, they have added water delivery to expansive lawns, vegetable raised garden beds, naturalized garden spaces and cutting gardens. Raintech provides excellent service, they are prompt, professional and surprisingly affordable. The service provided by Raintech is very responsive, having handled wildlife emergencies (squirrel chewed lines) within very reasonable timeframes. They annually service the spring restart and winter shutdown via email bookings as per my request.
Thank you

Calgary

For choosing Raintech as your preferred irrigation services provider!